We'd love to hear from you!
Have a question about any aspect of the Urban Studies Program? Jannie Chien, USP program coordinator, can help!
Meet Jannie Chien, USP program coordinator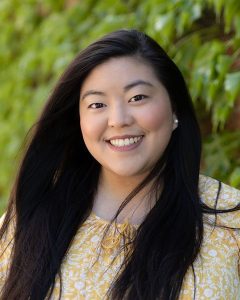 Jannie provides extensive administrative support to USP, as well as the FYF Innis One, FYF@Innis Seminars, and Writing & Rhetoric programs. She is an alumna of Innis College and graduated in 2017 with a double major in sociology and human geography. Previously, she worked for two years as the front-line advisor at the Innis Registrar's Office. She is currently pursuing an MEd in student development and student services in higher education at OISE. 
Monday to Friday
10 am – 1 pm, 2 pm – 5 pm
2 Sussex Avenue, Room 302W
Innis College
Toronto, ON M5S 1J5