From foundational courses offering a multidisciplinary introduction to the theories of city building, to qualitative research courses that connect students to local leaders and organizations, the Urban Studies Program (USP) courses deliver a vibrant and challenging combination of classroom and community-engaged learning. We offer minor, major, and specialist options.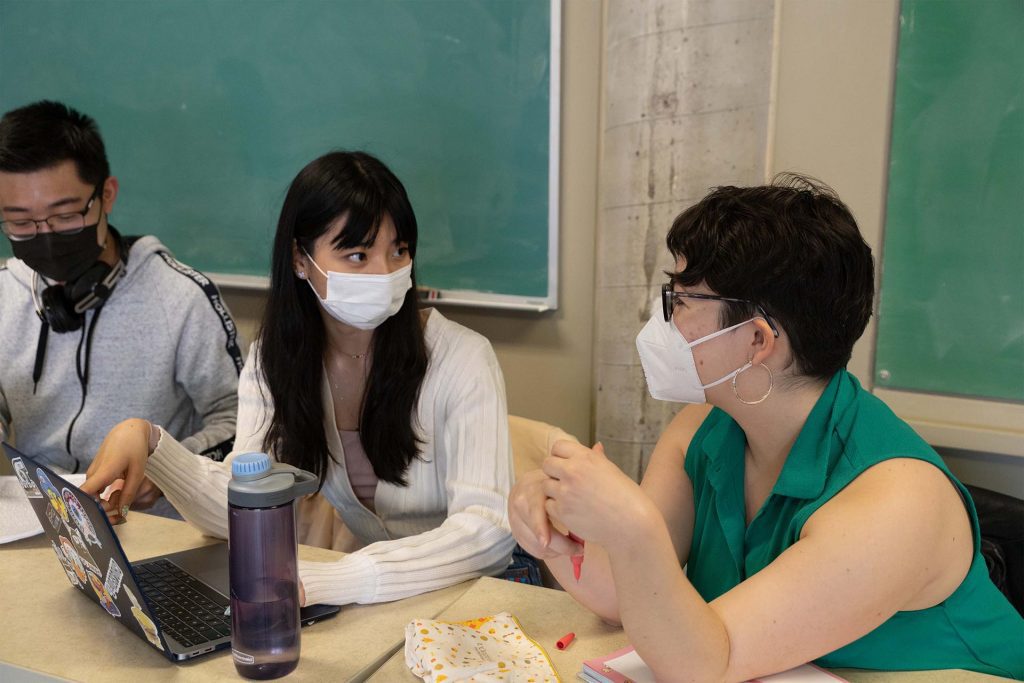 A focus on community-engaged learning
More than four decades ago, we created the Urban Studies Program (USP) with a clear focus on community-engaged experiential learning. Our longstanding partnerships with the City of Toronto, and other local, regional, and national organizations, give our students both front-row access to the inner workings of a city — and numerous opportunities to help effect meaningful change in an urban setting. You'll learn, apply your skills and knowledge, and begin to build a professional network that will become a valuable asset in your post-grad future.
Visit our Experiential Learning page to learn more. And we've also flagged courses below that feature a community-engaged-learning component with this symbol
Course offerings for 2022/23 Fall/Winter sessions
Need more info about the Urban Studies Program? Not sure which courses are right for you? Interested in combining USP with a major or minor in another program? We can help. Contact our program coordinator, Jannie Chien.
Is a community placement for you?
Are you interested in learning and working in a local urban-focused organization during your fourth year in USP? URB437: Urban Experiential Learning in Toronto and the GTA offers a unique opportunity to study advanced USP topics through small-group seminars and placements in organizations such as the Spacing Magazine, STEPS Public Art, and the Canadian Urban Institute.