How do you conduct meaningful and rigorous research about cities using qualitative – not quantitative – methods, such as interviews, oral histories, mapping, surveys, photography, and archives? In this interactive workshop class, you will learn how to be a researcher and design a research project about a public space in the GTA. URB342 is one of the Urban Studies Program's community-engaged-learning courses, meaning you will have an exciting and creative opportunity to create a unique story-driven project.
Explore how scholars and journalists employ oral histories, semi-structured interviews, and a variety of other methodologies and data-collection tools to make sense of and craft meaningful narratives about cities and neighbourhoods.
Learn about the uses, limitations, and ethical considerations involved in qualitative research.
This course is intended for third- and fourth-year students who have experience in the social sciences and/or humanities.
During the COVID-19 pandemic, the class partnered with elder residents in City of Toronto long-term care housing. By the end of the semester, each student developed an oral-history research project based on the data they collected through interviews and conversations with their elder partner, as well as additional research. Read more about this collaboration.
A personal note from your instructor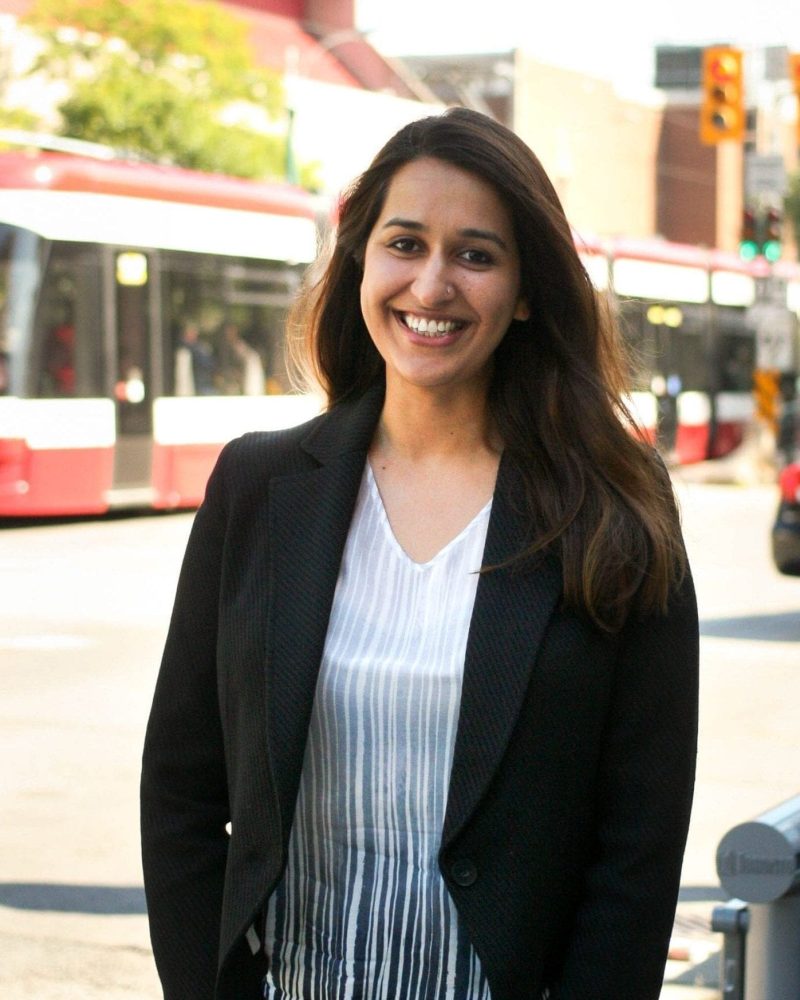 A personal note from your instructor
As a qualitative researcher, I use interviews, ethnography, and visual analysis in my own work. I am committed to participatory methods,  and I reflect deeply on the ethics of social justice research. This is one of my favourite courses to teach because I enjoy introducing students to a variety of methodological tools. Each year, I also learn more about the knowledge-production process alongside my students, as they use the methods we cover in class to carry out their own original research projects.